Brevard Liberty
News from March 1999
Janet Hawkins' Campaign: Libertarian Janet Hawkins garnered three percent of the vote in the March runoff election for District 35. While this may seem a trivial number, it actually represents a step forward in the advancement of the Libertarian message, as Janet managed to gain name recognition for the party.
Bulk Mail Permit Obtained: The Libertarian Party of Brevard County has managed to obtain a bulk mail permit. This will substantially reduce the cost of our mailouts, thus allowing us to reach twice as many people for less cost.
Elections 1999: There are many nonpartisan city council positions up for election this November. This is the perfect position for a Libertarian to start getting involved with local politics. All Brevard municipal positions are nonpartisan. Campaigns can be run on a shoestring budget. The LPB will assist any interested candidates with campaign training provided by Florida Libertarians that have already run campaigns. In addition, the LPB will help organize volunteers and assist with fund raising. A list of town hall phone numbers and the number of city council positions up for election in November are: Cape Canaveral (868-1220) (2), Cocoa (639-7555) (2), Cocoa Beach (868-3286) (1), Indialantic (723-2242) (2), Malabar (727-7764) (2), Melbourne Beach (724-5860) (1), Melbourne Village (723-8300) (3), Palm Bay (952-3414) (3), Palm Shores (242-4555) (3), Rockledge (690-3978) (3), Satellite Beach (773-4407) (not yet determined), and West Melbourne (727-7700) (not yet determined). Now is the time to give your serious consideration to running for office. Pick up the phone and call your town hall for deadline information.
Membership Drive: In March, we sent out over 400 applications to registered Libertarians in Brevard County. We have received enough back with associated fees to pay for the mailout. Future mailouts can now be financed with the remaining incoming payments. Our long-range goal statewide is to get 2000 additional members by the year 2000. This is known as "Operation Bootstrap".
Petition Drive: We have been asked by the Brevard Home Rule Charter Committee to help with a Brevard County petition drive which will place three questions on the ballot this November. If passed, the county would have to ask the voters in order to take on additional debt or increase the size of the Municipal Service Taxing Units, and county commission terms will be limited to two. If we help this group complete this petition drive by July 20, there could be a new petition effort which will place three Libertarian proposals on the ballot in March of 2000. The LPB is researching a "Sunset" provision that would cause all Brevard agencies and ordinances to automatically expire after a certain period of time, unless, after careful reevaluation, they are specifically renewed. This would help eliminate the ever-expanding list of bad or useless Brevard agencies and ordinances, thus supporting increased liberty in Brevard County. Computer generated petitions, complete except for signature, are available for each registered voter in your neighborhood. Just let David Hobbs (452-6902) know which streets you are willing to work, and he will supply you with the petitions. The LPB would like to find 20 Libertarians each to volunteer to get 100 petitions signed. If we can supply this group with 2000 completed petitions, local political leaders will get the message that the LPB is a group with which to reckon.
Bagel World - Deli - Chili World
1301 S. Patrick Dr. Satellite Beach 407-773-5422

| | |
| --- | --- |
| New Hours | New Food |
| 6:30a-9:00p (M-F) | Cincinnati-Style Chili |
| 7:00a-9:00p (Sat) | over |
| 7:00a-1:00p (Sun; no chili served) | Spaghetti |

Along with bagels, cream cheese and full line of Boar's Head meats used on our deli sandwiches, we are now serving Cincinnati-style chili spaghetti dinners topped with red beans, diced onions & a blanket of fine grated cheddar cheese (prices start at $3.25). We also have chili dogs and chili by the bowl.
Business Meeting: 1st Monday 7:00 PM; Dinner Meeting: 3rd Monday 7:00 PM
Citizens for Constitutional Property Rights (CCPR) Meeting
Get involved with an organization that shares the Libertarian respect for property rights.
David Hobbs 452-6902
April 6 and 21 6:30 PM
Semi-Monthly ExComm Meeting
Lee McLamb has made reservations for the LPB ExComm at Choo Choo's B-B-Q and Lounge, 1341 N. U.S. 1, Cocoa.
1st Tuesday 9:00 AM Regular; 2nd Tuesday 9:00 AM Regular; 3rd Tuesday 5:30 PM Regular; 4th Tuesday 9:00 AM Regular; 4th Thursday 5:30 PM Zoning
Brevard Board of County Commissioners Meeting
The Brevard County Commission meets at Building C of the Viera complex. Come make your Libertarian voice heard on issues that could readily affect you. The meeting agendas are at http://199.241.8.81/pages/commish3.htm.
David Hobbs 452-6902
April 10
Newsletter/Calendar Deadline
Call our Secretary, Luke Setzer, if you have something you want printed in the LPB newsletter or calendar.
Luke Setzer 639-9062
April 24 Saturday 5:00 PM
Monthly Social
This month's social location is at Windover Farms Pavilion. Here are the directions to get there from US 1: Go on US 1 to Post Road (on north side of Melbourne). Go West on Post past the BCC/King Center at corner of Wickham Road and Post about 1 mile and turn right on Windover Way (entrance to Windover Farms). Go about 1/10 mile past Big Pine Road to Pavilion on the right. Parking lot is adjacent to Pavilion. Here are the directions to get there from I-95: Take exit 73 (Wickham Road) to Post Road (about 7 miles). The BCC/King Center is at this intersection. Turn right (west) on Post go about 1 mile and turn right on Windover Way (entrance to Windover Farms). Go about 1/10 mile past Big Pine Road to Pavilion on the right. Parking lot is adjacent to Pavilion. Remember to bring a covered dish and your choice of beverage.
Libertarian Party of Brevard County 255-2105
Libertarian Party of Brevard County
1280 Sarno Road, #115
Melbourne FL 32935
(407) 255-2105

Bulk Rate
U.S. Postage
PAID
Permit No. 66
Cocoa, FL 32922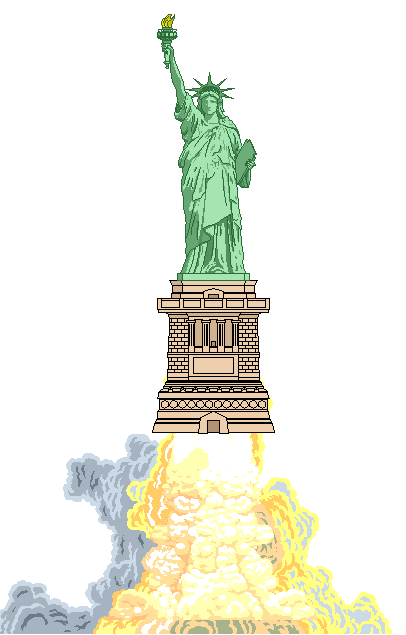 http://www.lpbrevard.org/
lpbrevard@hotmail.com
E-Mail Users! If you have an e-mail address but are receiving this newsletter by hard copy (aka "snail mail"), you are participating in a wealth transfer program from the Libertarian Party of Brevard County to the federal government! Send your e-mail address to lpbrevard@hotmail.com instead. Not only will you get this newsletter instantly via the wonders of the Internet, but you will save your local Libertarian Party some much-needed funds!